Cooking Class & Dinner Party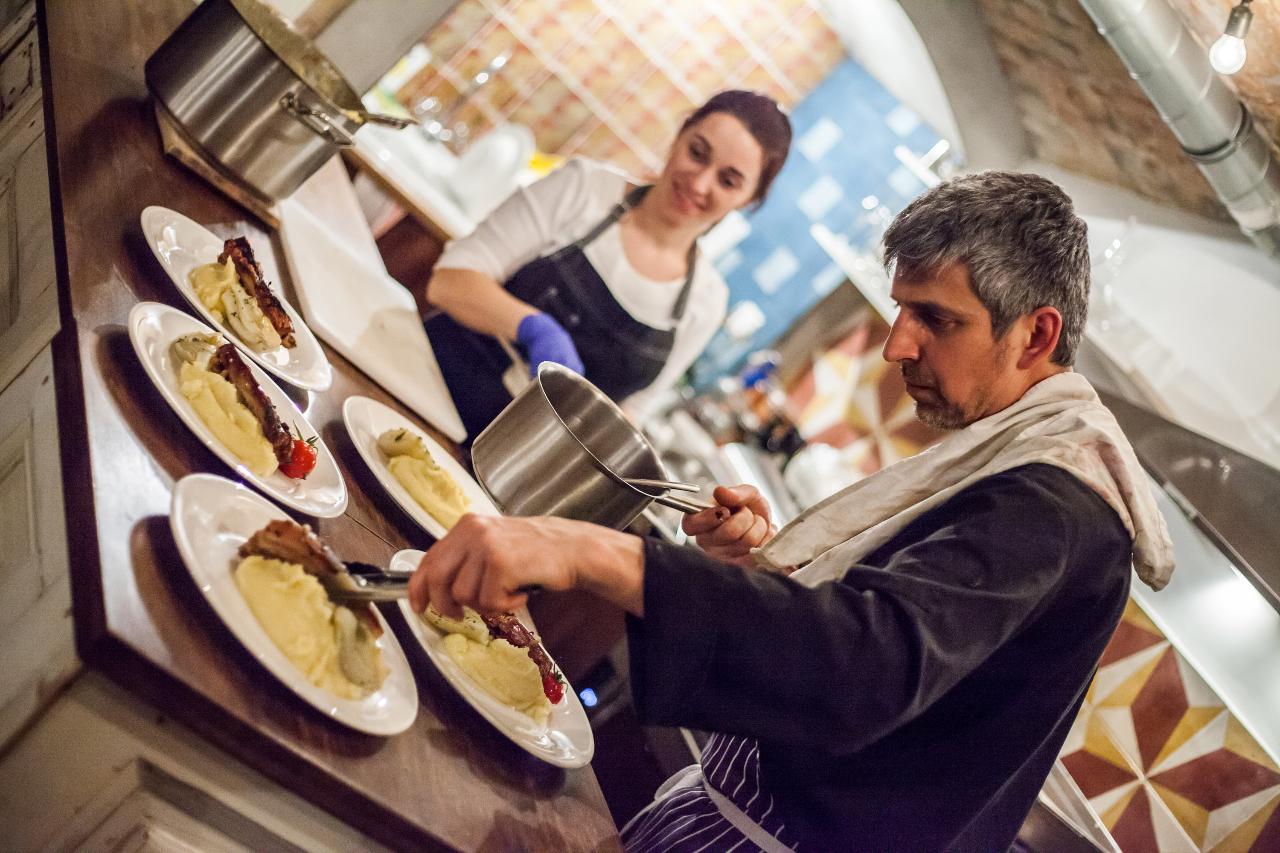 Duration: 4 Hours (approx.)
Location: Budapest
Product code: PQBRMB
Book Now
Learn how to cook Hungarian style at the open kitchen in our
wine tasting room, where we combine a casual cooking class with a dinner party
and a wine tasting. Whether you are a seasoned cook or new to the kitchen,
everyone will learn some traditional Hungarian recipes while preparing a feast
together. The chef instructor will discuss the most important Hungarian dishes
and techniques, while the group whips up a three-course menu. Our sommelier
will be on hand, pouring different wines to taste (and keep the group
energized) during the cooking process. The cooking party will culminate
enjoying meal together, along with a few perfectly paired wines.

We'll welcome you to the kitchen with a glass of wine and
some nibbles of local artisan cheese and charcuterie for you to enjoy while our
chef goes over the game plan for the evening, and what needs to be done to get
a delicious dinner on the table. Over the course of the evening, you'll learn
about Hungarian culinary traditions, how the locals work with important local
ingredients, and signature (and seasonal) Hungarian flavor combinations. We
believe that wine and food are best enjoyed together, so our sommelier will
pour samples of different wines throughout the course of the evening so you can
taste and learn. We'll be working as a group to prepare the meal (there are no
individual cooking stations), but guests can contribute as much (or as little)
as they'd like to the meal preparations. Dinner should be on the table at around
9pm when we will sit down (with a well-deserved glass of wine or two) and enjoy
the fruits of our labor together.